Lowest Product Price Guarantee. Quantity Limitations Apply.
Liv-T Syrup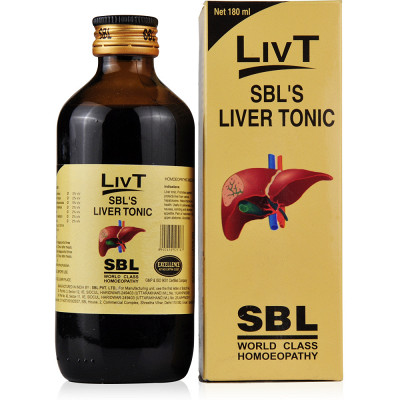 SBL Liv-T Syrup 180 ml
Brand: SBL


ID: 3506
MRP.
170
162
(Inclusive of all taxes)
---
Delivery
Generally delivered in 3 - 7 days
Description
Liver is the largest organ that produces around 500 enzymes and hence is known as chemical factory of body. It performs many important functions like aiding in digestion, detoxifying poisonous substances into non-poisonous ones. Liver is constantly under threat by almost everything we eat or drinklike alcohol, contaminated food & water, drugs, bacteria, virus etc. resulting in impaired liver functions. Unhealthy liver may lead to problems like jaundice, poor appetite, fatty liver, hepatitis etc. SBL's LIV T contains extracts of selected herbs which help combat various liver disorders, protect & improve liver functions. It performs dual actions, i.e. corrects the deranged liveras well as protects the liver from harmful substances.