Lowest Product Price Guarantee. Quantity Limitations Apply.
Adel 49 (Apo-Enterit)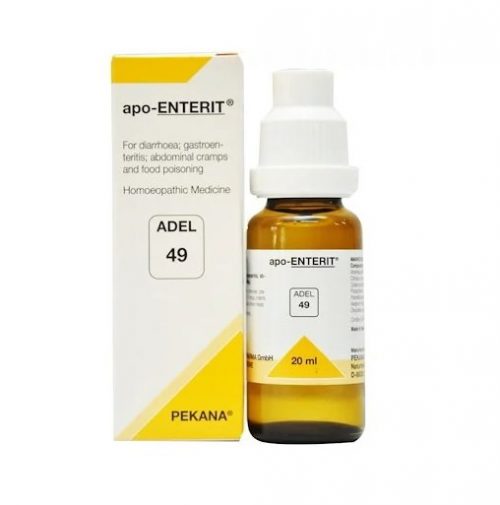 Adel 49 (Apo-Enterit) 20 ml
Brand: Adel


ID: 2298
MRP.
295
281
(Inclusive of all taxes)
---
Delivery
Generally delivered in 3 - 7 days
Description
Adel 49 apo-ENTERIT drops are homeopathic medicine to treat symptoms of stomach infection through a proprietary blend of several homeopathic herbs (available in drops). It has key Ingredients like artenisia abrotanum, citrullus colocynthis etc that act on diarrhea, inflammation of the stomach and intestines (gastroenteritis), and food poisoning and abdominal cramps. It is also indicated to address nausea, chronic form of inflammation of the lining of the colon (colitis) like chronic inflammatory disease of the intestines (Crohn's disease) and the irritable bowel syndrome.